Enjoying studying fashion every day!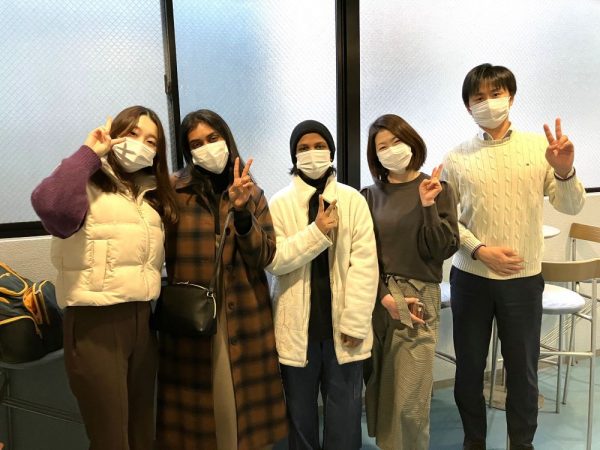 Graduate student Ms. Sugandi (center left in the photo, Sri Lanka) and Ms. Chathuri (center right in the photo, Sri Lanka) came to YIEA.
Q. How is your current life?
I am studying fashion at Yokohama Design School. I designed my own dress and did a fashion show! Every day is fun.
Q. Please give a message to YIEA students.
Life in Japan is completely different from my own country. It's hard work, but please don't give up. After working hard, you can have fun later!
I wish the two students can find a job in Japan, try best!