Student Life
Student Life
Yokohama, a convenient city
DO THANH THAO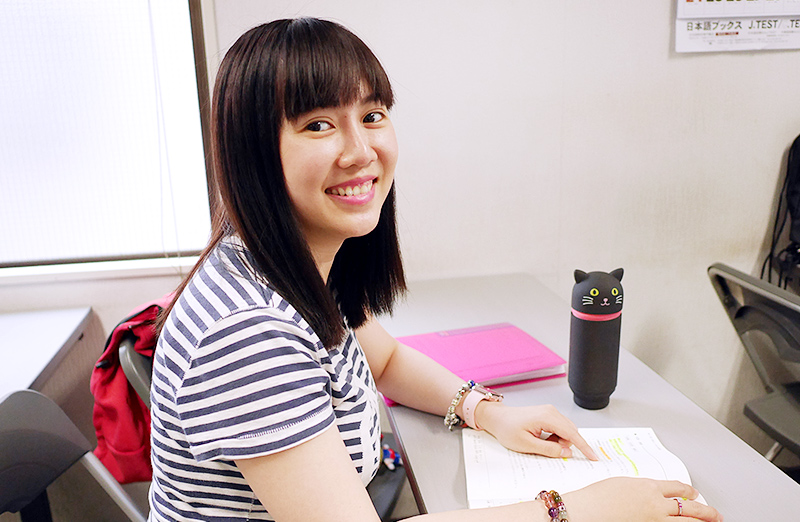 Arrived in JapanApril, 2018
HousingNakamura House
I came to Japan in April of 2018 and chose to live in the school dormitory (Nakamura Dorm). My objective is to find employment with a Japanese company. I was recommended this school by my teacher in Vietnam.
Yokohama is a quiet city but with all the conveniences you'd ever need. Everybody in the dorm has been very kind.
7:00
wakeup & shower
have instant cup noodles for breakfast (people in Vietnam eat ramen or pho for breakfast)
8:15
head for school
8:55
arrive at school
9:10~12:30
study in my classes
13:00
buy foodstuff for lunch. a lot of readymade lunches are available too.
13:30
make lunch back at the dorm. today was chicken dish. yum!
14:30~15:00
take a break and surf the internet
16:00~20:00
work part-time job at a convenience store. this is a busy shift.
21:00
back to the dorm. have dinner. today was a bento.
22:00
study
0:30
good night!
My goal is to get a master's degree!
BAI XUEYE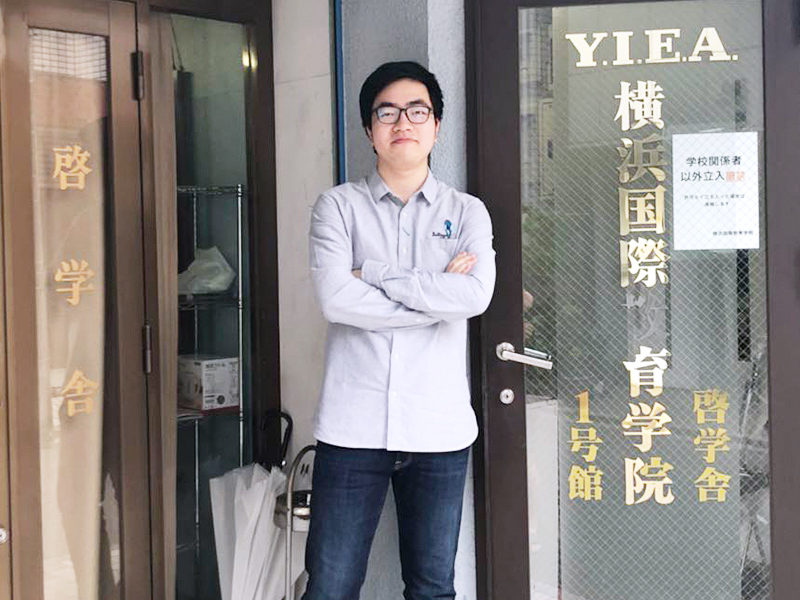 Arrived in JapanOctober, 2017
HousingKeigakusha
I started studying Japanese as a hobby but now I am hoping to study management in a graduate program in Japan. The reason I chose this school is because it's the closest to the MM21 district. I have visited Japan as a tourist before and immediately fell in love with the beauty of this area.
The climate in Yokohama is moderate with plenty of fresh air; it's a comfortable city. When there are no classes, I enjoy hanging out around the MM21 district and China Town with my friends.
My dorm is really conveniently located. It's a 3 minutes walk from the nearest train station and has in its close vicinity convenience stores, restaurants, a greengrocer, and a post office (right next door!).
| | |
| --- | --- |
| 8:00 | wakeup & have breakfast |
| 8:50 | walk to school |
| 9:10~12:30 | study Japanese at school |
| 12:30~13:00 | eat with friends |
| 13:30~17:00 | study materials on business management in the study room of the Yokohama City Central Library |
| 17:30~20:00 | get back to the dorm, prepare dinner, and eat while watching TV. |
| 20:00~23:00 | play games or listen to music or read. the most relaxing time of a day. |
| 23:00~0:00 | shower and go to bed |
I stopped working part-time jobs after application/exam season began. I used to work 14:00-18:00 in a restaurant.
I love the harbor and I love China town!
HU HAOJING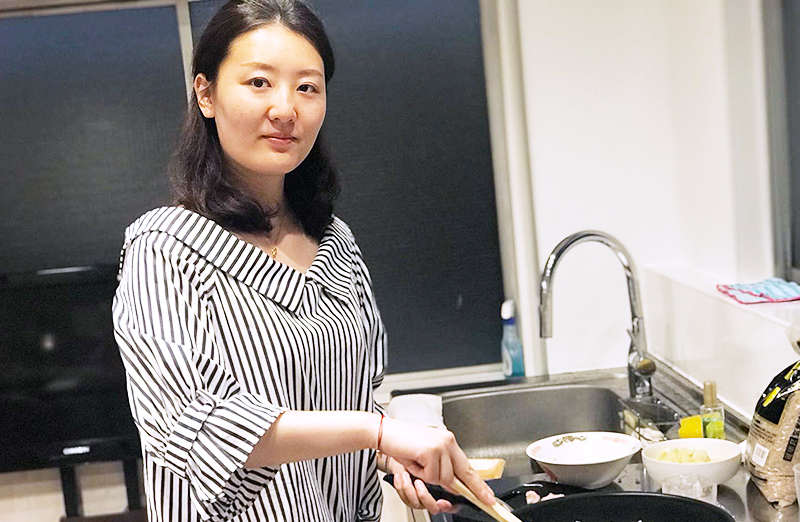 Arrived in JapanApril, 2018
HousingShigakusha
My goal is to get into a graduate program so I chose this school when the agency told me this school has a graduate school preparation class.
I did not know anything about Yokohama until I arrived here but it took me no time to fall in love with this city. The environment is especially excellent. You can almost see the harbor from Sakuragicho Station and I just love the vibe the place gives. I grew up in a town far from the ocean so I am very happy to be this close to the waterfront. Yokohama has a China Town and I enjoy eating steamed buns and other good foods as I walk around that area. Everyone at the dorm is kind and we all help each other out on a daily basis. Since many of us come from different countries, we all try our best to communicate in Japanese; it's a great way to practice our Japanese.
9:00
get out of bed (after the morning class students leave)
get dressed and eat breakfast (usually just some bread & vegetable juice bought at convenience stores)
10:00
study (prep for class)
11:30
make & eat lunch
12:00
power nap (people in China take naps after lunch. recharge myself before classes.)
12:30
wakeup
12:50
head for school (school is only one minute walk away but I like to get there early and be well prepared.)
13:10
classes begin (my teachers are all kind and enthusiastic. Mrs. Kojima is especially jolly and her classes are always fun.)
16:30
classes end
buy foodstuff (also buy bread and vegetable juice for next morning at 100yen-Lawson)
18:00
dinner (make ramen or curry or whatever we like, together with others in the dorm)
19:00
study (do homework and review classwork, ask each other for help)
21:00
take a bath
call my parents (about 10 minutes everyday)
watch anime
get ready for bed
0:00
sleep