It is important what you learn when you go to higher education!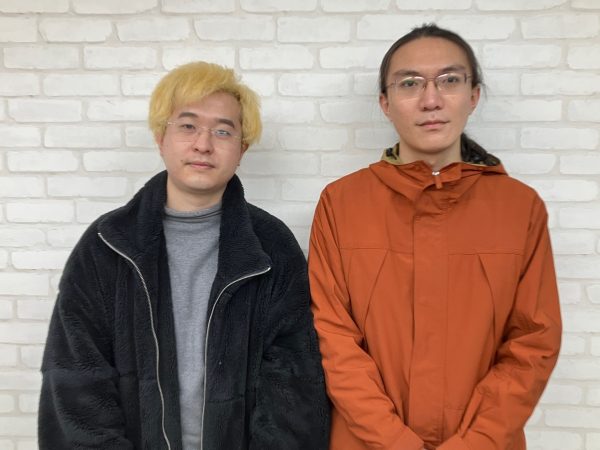 * Mr. Zhou (left in photo) Department of Architecture and Decoration, Graduate School of Bunka Gakuen University
"I'm researching how to build communities that are resilient to natural disasters. I'm blessed with good teachers who I can talk to about anything, and I'm thinking about finding a job in Japan. If anyone is interested in this field, why don't you research it?"
* Mr. Son (right in photo) Oberlin University, Department of Literature
"I'm studying classical literature. It's completely different from the Japanese I've learned so far, and I feel like I've encountered a new word."
Any advice for YIEA students?
"If you go on to higher education, please find a good teacher. The most important thing is what you learn. Also, I feel that more interaction between people in China and Japan will be necessary in the future!"